Careers in Laboratory Animal Science
Public Outreach Program
The goal of the Careers in Laboratory Animal Science public outreach program is to inform students, especially diverse and under-served students, about the field of Laboratory Animal Science and its vast array of career opportunities.
The program includes a collection of videos of professionals working in LAS talking about their job, demonstrating some of the things they do in their job, the education and experience required for their job title, as well as their career path progression.
The program also includes a brief "Introduction to Lab Animal Science" video.
Additionally, the program offers a fully customizable "Careers in LAS" Power Point slide deck. The slide deck allows presenters to create a customized presentation by selecting targeted slides and videos suitable for their audience.
Click
here
to download the "Careers in LAS" Power Point slide deck, or email
foundation@aalas.org
to request a copy.
---
Career In LAS Videos
Customize your Power Point presentation by including links to one or more of the following videos on our Celebrate Animal Research Education & Awareness (CARE) YouTube channel:
Intro Careers in LAS
https://youtu.be/DTNF2UzAD1Y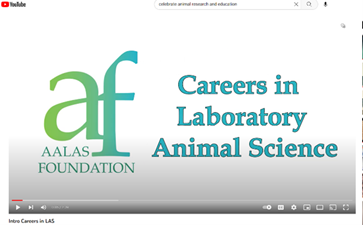 Professionals Working in LAS
Scientists
https://youtu.be/QKnaM4Dm5TI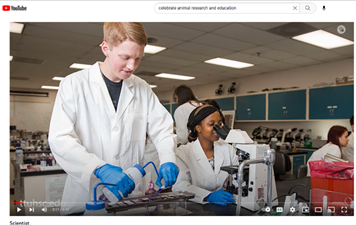 Animal Care Technicians
https://youtu.be/g6eyfi5RNTA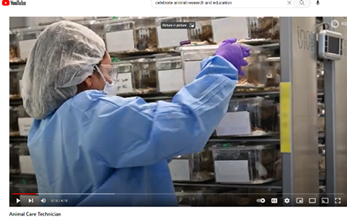 ---
Contact us at foundation@aalas.org for more information and to request free handout materials to accompany your presentation.