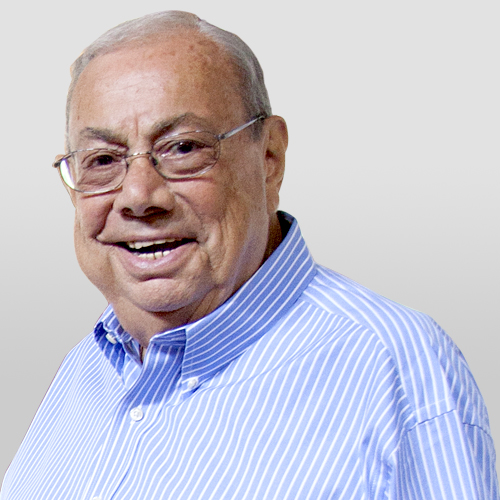 Michael A. Coiro, Sr.
April 29, 1934 – May 28, 2018
Michael Coiro, or "Senior" as he was affectionately known to many, was born on April 29, 1934. A first generation Italian-American, his father immigrated to the US seeking the American dream – a dream that was passed on to, and ultimately realized, by his son Michael. A college-level intellect, sadly burdened by depression-era economics, Michael was unable to complete college, opting instead to grow and challenge his mind through a combination of hard work, streets smarts, a stint in the United States Air Force, and a passion for learning.
In 1968, all of those attributes and life experiences coalesced and were brought to bear when Michael, having worked as the General Manager for a Princeton manufacturing company, struck out on his own and started Allentown Caging Equipment Company. Driven by an almost insatiable desire for personal growth, corporate success, and humanitarian philanthropy, Michael worked day and night to grow his new business, which - through a combination of business savvy, fierce determination, and the sheer force of his own will, continues and thrives to this day as the leading provider of Laboratory Animal Housing and related solutions to the global research community.
In the golden, warm September of his years (to quote the lyrics of Frank Sinatra, his favorite artist), Michael took a step back from the day-to-day workings of Allentown, Inc. – to which the company changed its name in the early 2000's – to concentrate more fully on those he loved, and those who loved him. As a caring companion, father, and friend, he brightened and bettered the lives of all who knew him, teaching by example that life is a personal journey who's beginning you can't change, and whose ending you can't know, so you had better enjoy yourself along the way.
Michael passed peacefully on May 28, 2018, surrounded by family. He is greatly missed not only by anyone who ever knew him, but also by the untold millions worldwide who have been touched by his contribution to medical research.
Give in memory of Michael A. Coiro, Sr. and keep his passion alive through the AALAS Foundation.
Back to "In Memoriam"